Overview
The Mistohay Trial was one company's (Mistik Management) early effort to plan and harvest forest blocks using characteristics of natural disturbances—irregular edges and island remnants. In the process they learned how important both the table-top and field contributions to the EBM process are. Planning the harvest blocks is critical to a successful outcome. And, working closely with equipment operators who will be innovating practices is essential.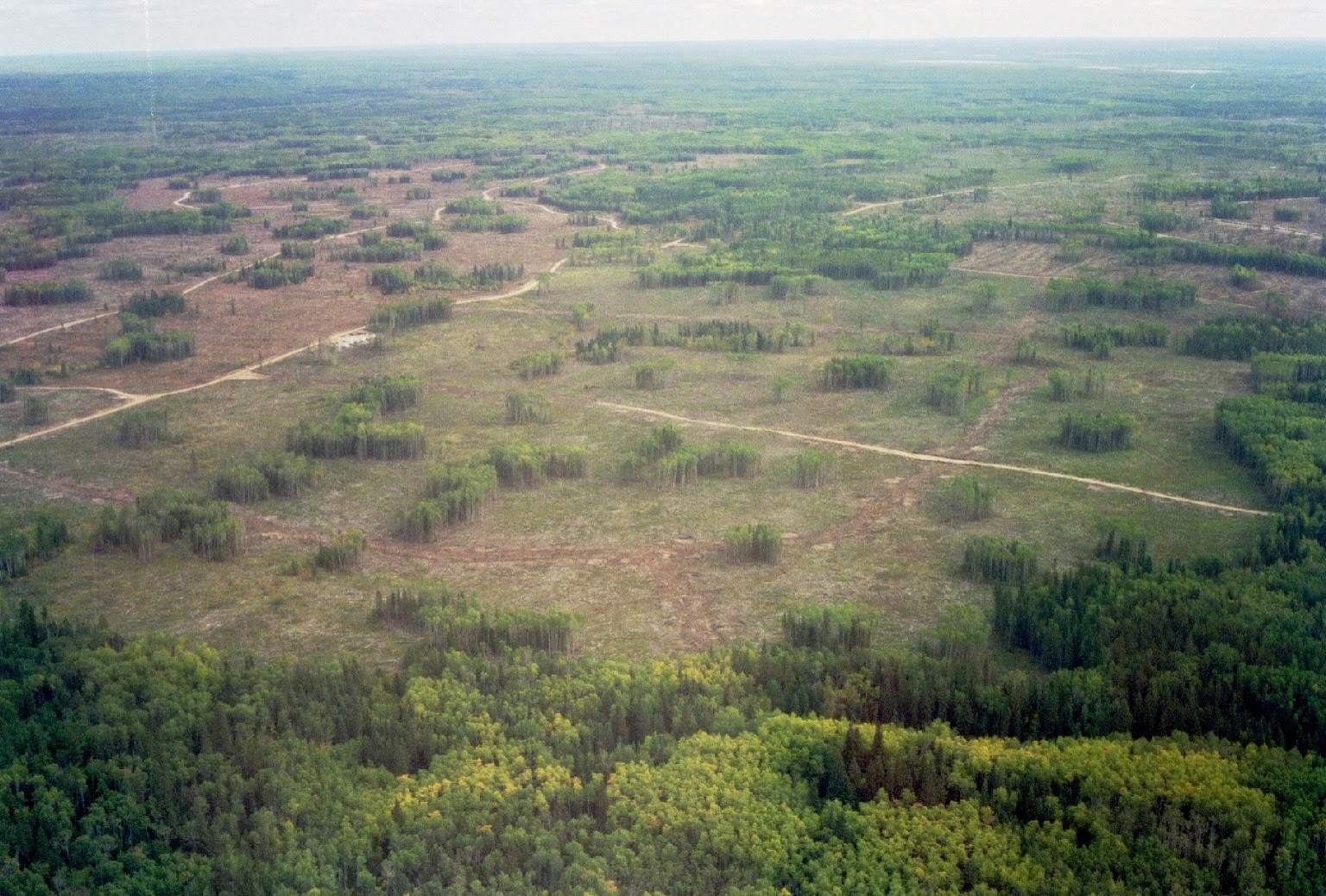 Background
From 2001 to 2003, Mistik Management, a forward-thinking forestry company working in and around Meadow Lake, SK, put some EBM thinking into action. Moving away from planning cutblocks by drawing straight lines from road edges into the merchantable forest, and with a logging team keen to innovate, Mistik created a harvest plan that challenged convention.
Working with HLP team lead, David Andison, to model spatial layout patterns that would emulate a wildfire, Mistik operational lead, Kenny Johnston, planned a large-scale harvest at the Mistohay operational area. They put into practice the innovative ideas of retention logging and feathered, irregular block edges.
... the insight at Mistohay was training operators about EBM, laying out large harvest blocks and letting folks on the ground achieve the objectives...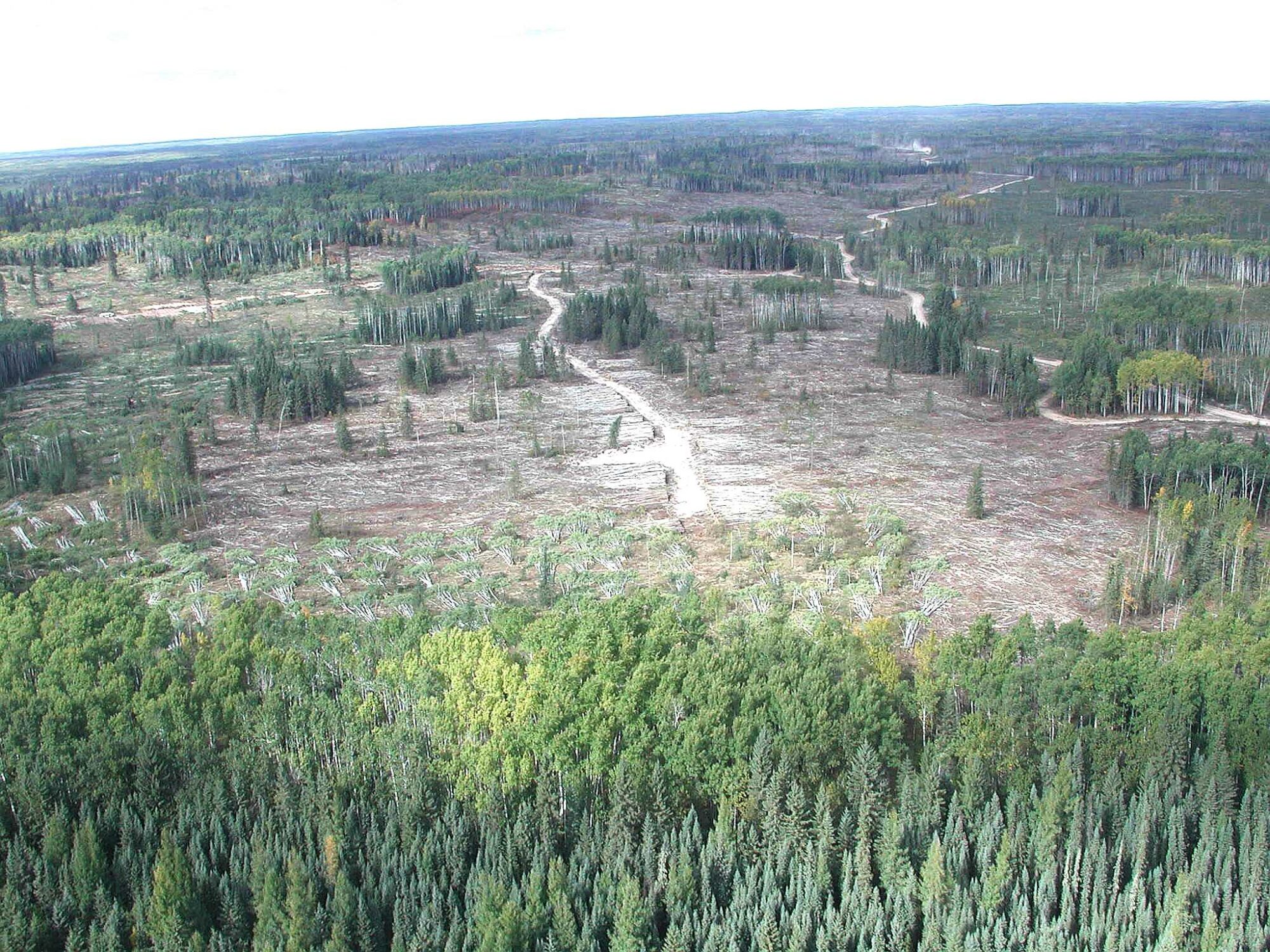 Innovation
One of the innovations at Mistohay was its size. Wildfires can be big, much larger than conventional cutblocks. So it is understandable that, if Mistik were to try to emulate a large wildfire in its harvesting sequence, they would need to meet with local stakeholders first. This was tough in the beginning, with local communities, outfitters and recreational users reluctant to get behind such an ambitious plan. Mistik listened, included local interests in the planning and, as the benefits of what they were doing became clear, turned opponents into proponents advocates.
Discovery
One of the many lessons learned in the Mistohay demonstration is the importance of communication. The best laid plans of mice and men, so that saying goes, go often awry. Preventing plans from going "south" is often achieved by effective communication. Operational planners with Mistik Management quickly learned that tailgate meetings with equipment operators on-site were as critical to EBM outcomes as were the mathematical models that identified natural disturbance patterns. Describing to equipment operators the operating principles, where they had latitude and what differed between business-as-usual operations and what was envisioned for Mistohay, was critical to a successful result.
The Mistohay Trial: Turning the Page on Implementing EBM Forestry
EBM Wheel
Where in the wheel?
Where does Mistohay fit into western Canada's EBM narrative? Large cutblocks are not a natural feature in the boreal forest in western Canada, but large wildfires are. Not only is planning wildfire-scale cutblocks a regulatory challenge, but it is something new for communities and stakeholders. One of the challenges that EBM will have to overcome will be to demonstrate to governments and local users that a large cutblock might be the best environmental outcome.